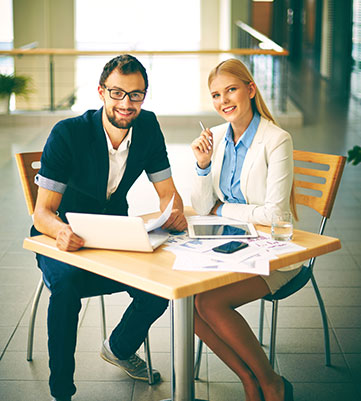 MUCH MORE THAN A SOFTWARE
We are committed to a continuous advancement of our services and compliance with current standards. We share this knowledge with all our customers so they can increase competitiveness, meet requirements, lower costs and increase efficiency.
Often, this all requires more than installing good software. A new approach is needed, often accompanied by a paradigm shift. It's not uncommon for companies to spend money on software solutions and not make the necessary changes in management to make the results better.
Therefore, we offer a consulting service to assist in the analysis of deficient points that can be altered or optimized to increase the profit of your company. In most cases, just a few days of follow-up and audit to check the problematic elements that require attention.
But do not be afraid. It's not a seven-headed animal that requires exorbitant spending on consulting and too complex changes to implement. We offer advice at fair prices and we are most interested in providing every possible solution available.
BDCHAIN Consulting
BDCHAIN consultants follow all the technological innovations launched in the market and adapt to fit the corporate world.
Following the entire Supply Chain engagement, we offer consulting to any segment, be it industry, commerce or services. We evaluate the entire strategy that is being used in the company and we have developed the appropriate solution to optimize the entire logistics flow, reducing expenses and resources.
Our main task is to analyze the operational part of each company, considering its reality and needs. Evaluating all these factors and taking into account the lowest cost-benefit, we implemented the most appropriate solution for each company to achieve the desired objectives.
Benefits
If you want to optimize the entire logistics operation in a modern and efficient way, our team of consultants will make an accurate assessment to indicate the best solution that fits your company's needs.
We identify any problems in the logistics flow of your company.
We point out flaws and suggest adjustments by assessing the reality and needs of the company.
We present solutions and resources, considering the best cost-benefit.
We optimize the logistic flow in an integrated, efficient, practical and competitive way.
We offer technical advice and training to employees.
Case BDCHAIN solution does not meet some specific needs of your company, we can implement it! Our team of developers is ready to create a customized and effective solution, using the most modern technological resources. Regardless of the segment, the demand and the area of operation, we implement the resources to meet the specific needs of your company.
BDCHAIN system is very flexible. Logistics flow management is performed through the website in our Web Portal, which also allows you to import files and spreadsheets. We work in partnership with the team of your company for the success of all logistics management, that is, our solution is tailored to the specific needs of each client.